"Larry" gets his BH
Alfred av Stavanger - 19 Months
I guess we are on a roll! My "little - Big Guy" showed himself well even
though we were not planning on trialing yet. We were encouraged by club members to enter the trial due to a last minute drop out. Larry passed
his BH under SV Judge Frank Mensing with Very Good comments. We are
very proud of Larry since he had never done the full BH routine during
training. He also spent most of that day in 100 degree weather, practiced
protection & obedience and still had drive for the work during a sweltering evening trial. He had a few hiccups during the routine, but that was to be expected of this young male.
More Good News!

Ava av Stavanger earns her CGC (AKC - Canine good citizen)
She is the first dog from our A-litter to earn a title. Way to go Diane!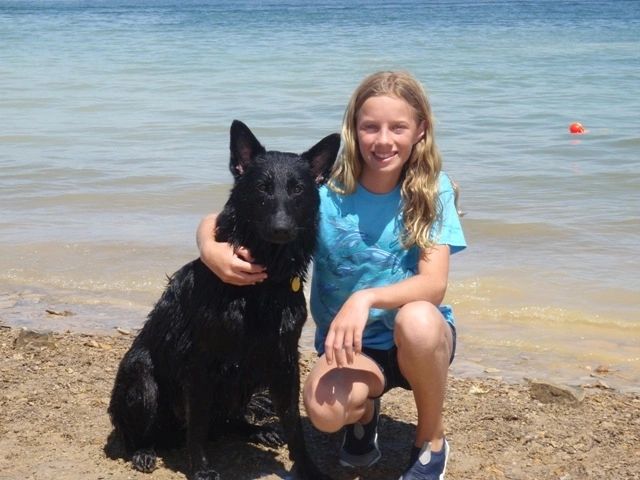 Photo: Tiffany, Diane's niece and Ava av Stavanger's friend