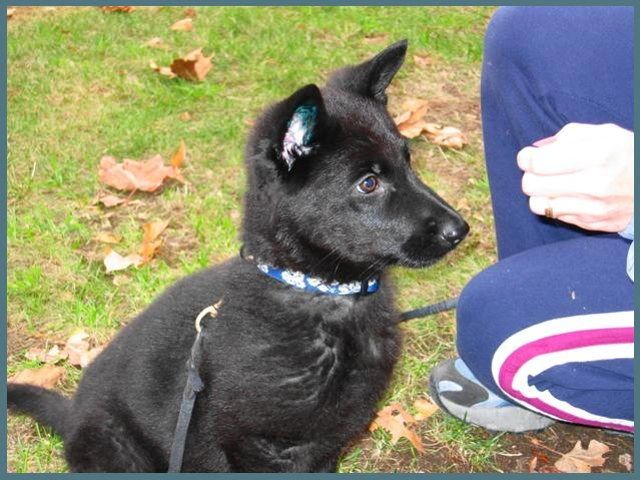 Why Clicker Training
Schutzhund is a demanding sport on both handler and dog. The sport is about the evaluation of inherent drives and working traits while the dog maintains control.
For greater precision during training and trials, advanced training methods are used to direct the drives of working dogs. Positive Reinforcement methods help the handler to teach the dog exactly how to learn. Dog trainers now have the ability to communicate clearly with their dogs. Through clear communication, dogs become willing participants in the sport, because they understand exactly what their handlers want.
By using newer training methods, dog handlers no longer rely on correction training alone that at one time, got their dogs to begrudgingly obey.
The clicker training or positive reinforcement methods are training aids used to help maintain
harmony within the canine working team. These powerful tools offer a more advanced way to
meet the high expectations put upon competition dogs.
Clicker Basics
The key to "clicker training" is that the dog immediately learns which behaviors are
correct through the use of a signal that we call a "cue". When the handler indicates the correct behavior through a clicker device or verbal sound we call this "marking the behavior with a cue". The handler offers a food or toy reward after sounding the cue.

Over a few basic clicker training sessions, the dog learns that the handler is rewarding the behavior that happened immediately before the cue. The dog learns exactly how to get what he wants. In turn, he will be more confident in his work, because he knows exactly what his handler expects. In addition, the handler gains a better feel for timing, the delivery of the reward, when training through the use of a cue.

Keep in mind that the "click" or "mark" can be a verbal cue, e.g., "Yes" or "OK" or even a sound made with your mouth. It does not have to be the standard clicker device operated by hand, although this is also a good choice. It just takes a little more coordination to operate it while training the dog.

Please visit our Balanced Training Chart, Training Library and see our videos for more information on clicker training.

(photo - Gjeter a Black German Shepherd Puppy learning through clicker training)