Dedicated to the German Shepherd since the early 80's. He is half Norwegian and half German and spent time as a boy
living in Norway which is where our kennel name is from. He grew up with dogs in the family and became interested in the European German Shepherd bloodlines as an adult.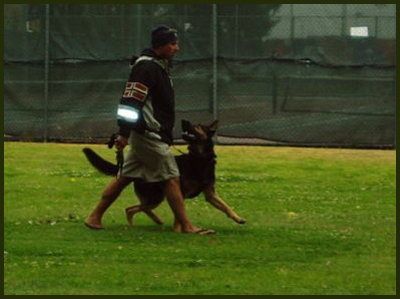 During his early involvement in the sport of Schutzhund he trained and titled two GSDs,
In 2002 a serious Schutzhund prospect was acquired, Alex z Milabru who was imported from the Czech Republic. He came home at 10 weeks old and is a Handler Owner Trained dog. He earned the SchH3 title twice and has competed at the Regional Level. Alex's dam was also imported and worked as a K-9 officer for the Santa Clara police department. Alex is quite the character and is an expert at opening doors, drawers, cabinets, and refrigerators etc. He received 98 points on his first Schutzhund 3 track at Menlo Park Schutzhund Club. He could have made an excellent detection dog. He is now in training for his FH1.
"Curly"
Angus av Stavanger
In addition to working with Alex, I am currently training one of the males from our A-litter, Angus av Stavanger - "Curly". His balance of extreme drives and natural talent for the Schutzhund sport are a pleasure to see, yet not so easy to handle.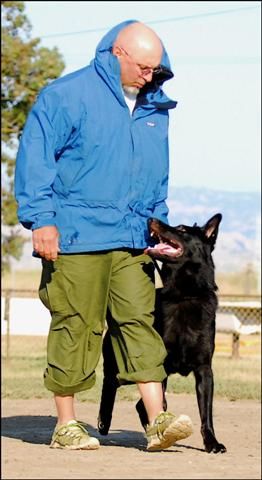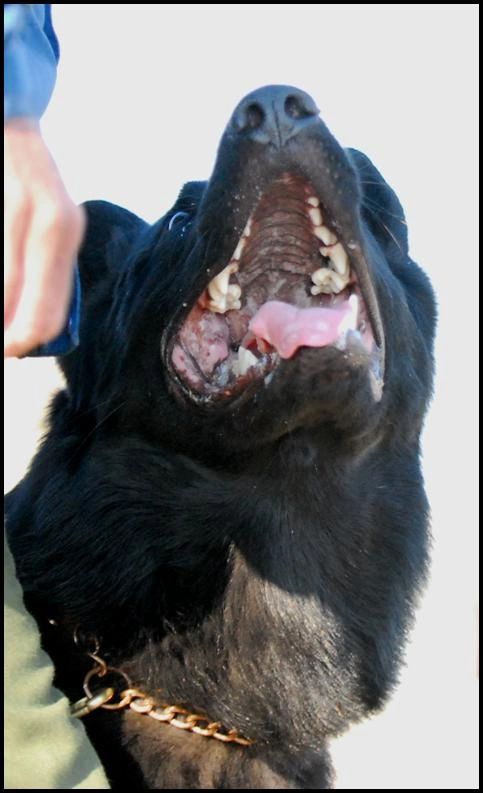 A-Litter Pedigree
Puppy Availability